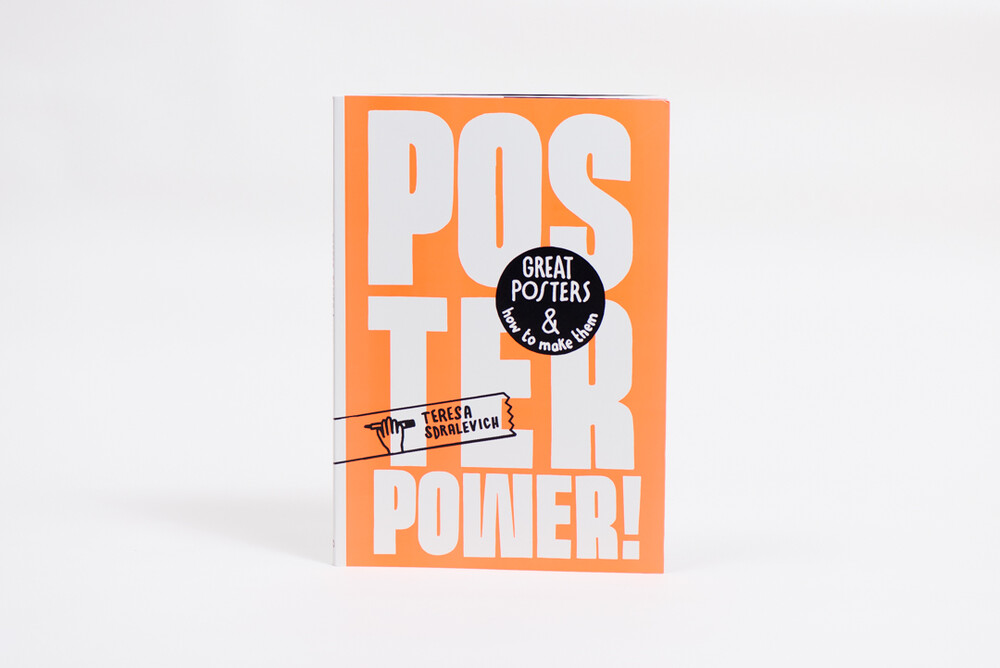 Poster Power! Great Posters and How to Make Them
A poster is neither a work of art nor an illustration; it usually does have text but might also not: but then what is it? With humor and the help of beautiful examples from the XIX century to today, the author deconstructs the medium she is passionate about – and gives en passant an introductory course in graphic design. 
An activity book for all ages was awarded the British Design and Production Award and translated by two of the most prestigious European publishers. 
Workshops and presentations around "Poster Power!" may be booked – please contact me or get in touch with the publishers. There is also a set of pins (link shop) manufactured by Sdralevich.
The book is published in Italian by Corraini: Fantastici poster e come fare (2018).
Sdralevich has also created three activity posters published by Corraini and inspired by the book.
En français (Les Grandes Personnes, 2021)
Contact
Me !