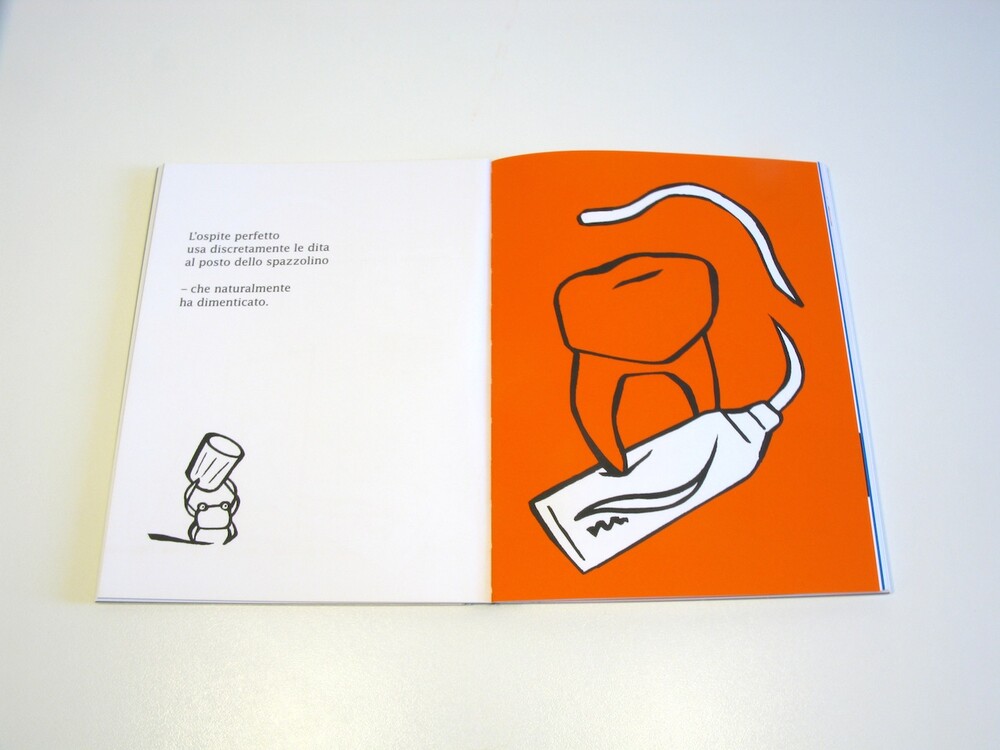 Il Manuale dell'ospite perfetto
This light-hearted and ironic handbook lists a series of typical situations when we visit someone or host a visitor. In Italian and French, the words host and guest are the same, reflecting the idea of reciprocity at the core of hospitality; logically, it is a top-to-tail book that can be read as an endless circle. 
The quirky illustrations let us look at everyday situations from a new perspective.
Born originally as an artist's book, silkscreened in only 15 copies, this book is printed with luminous Pantone colors and bound with extreme care.
Contact
Me !