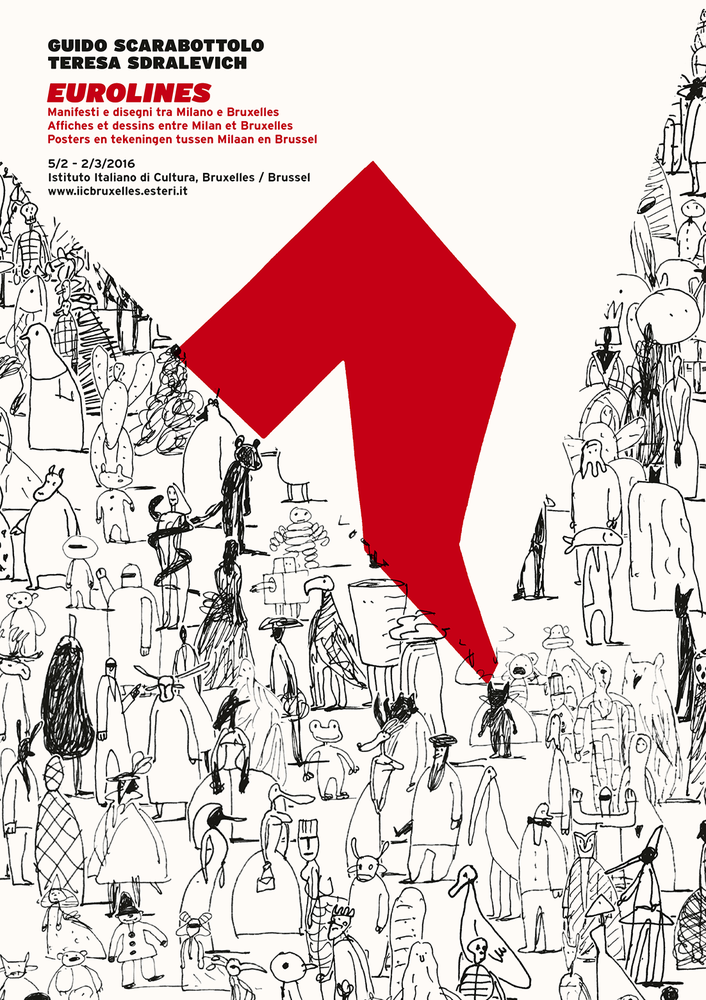 Eurolines – Posters and Drawings between Brussels and Milan
Istituto Italiano di Cultura, Bruxelles
A confrontation with one of the best and most versatile Italian illustrators; an inspiring conversation where posters, book covers, and drawings stand in for words.
A proposal by Paolo Grossi.
"He (Guido Scarabottolo) considered himself a master of synthesis before he met Teresa Sdralevich."
From the exhibition catalogue
Contact
Me !